26/5/2020

Leadership and wellbeing, the most important things in the world?
Leadership and wellbeing,
the most important things in the world?
That's a bold statement.

It is. But, think about it for a moment.

Because, whether we like it or not, one of the biggest impacts on our health, happiness and wellbeing is where many of us will spend around

10,000 days of our lives: at work.

And what has

the biggest influence

on that experience?

The

leadership

we experience and practise.

Still not convinced?

Well, think for a moment about the worst job and the worst leader you've experienced. And your life at that time; how you felt, and how it impacted the people and parts of your life well away from work.

Yes, the impact and reach of leadership is huge, as

James McCulloch

explains below:
So, what can we do about it?

Firstly, of course, we need to focus on developing and nurturing great leaders in our organisations.

Let's connect.

W

e'll be delighted to arrange a free Inspiring to lead workshop sample experience!

But what about wellbeing?

It's a great question, as developing leadership capability is important. But it's only half the story…as James shows you in the video below:

James shares some insightful facts about wellbeing in the workplace.
That's a lot to consider!
It is!

So, let's end with some Inspire-ation!

We developed a great and multi-award-winning project for Seek to help their teams have better conversations about mental health and wellbeing.



The result was a fully responsive HTML5 module with animated SVGs, an interactive IAT test and a multitude of learning interactions that work across all devices. Check out the case study here.

Built in our own authoring tool Chameleon Creator, we really love this solution and the impact it is making for the Seek employees.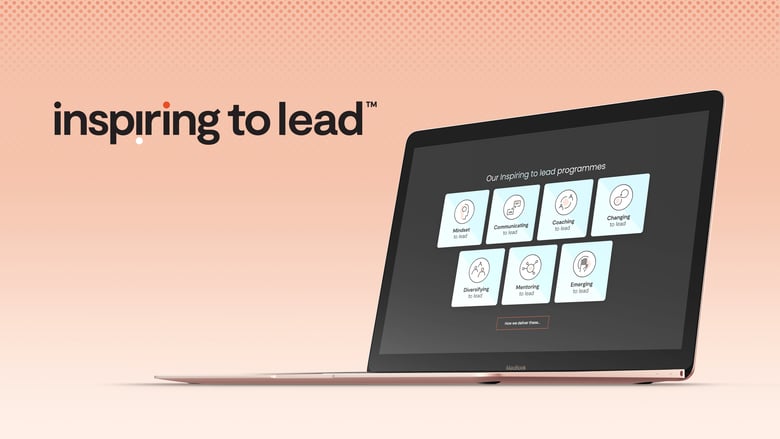 Need help developing your leaders?
Our Inspiring to lead programmes can be delivered virtually, face to face or as a blend of the two.
Programmes include:
Mindset to lead
Communicating to lead
Coaching to lead
Changing to lead
Being an inclusive leader
Mentoring to lead
Emerging to lead
About the author
Dan is the Global CEO of Inspire Group, he is a learning specialist with a background in business psychology, which provides an academic underpinning to his innovative and pragmatic solutions. Over the last 30 years Dan has led a number of high-profile learning initiatives in New Zealand, Australia and Asia.