31/5/2023

Inspire Group Announces New Chief Executive for New Zealand Operations
FOR IMMEDIATE RELEASE - Inspire Group, a leading provider of learning and development solutions, is delighted to announce the appointment of Aidan Stoate as the new Chief Executive Officer (CEO) for Inspire Group - New Zealand, effective July 1st, 2023.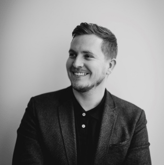 Aidan Stoate has been an integral part of Inspire Group since 2016 when he joined as the Leadership Development Manager. In this role, Aidan successfully onboarded new leadership clients and projects in Auckland, and later became the Auckland Regional Manager.
During his tenure, Aidan played a pivotal role in rebuilding the Auckland team and transforming the region into a profitable and successful hub.
Aidan's unwavering commitment to Inspire Group's values, people, and customers has been evident throughout his time with the organisation. He has consistently demonstrated exceptional leadership skills, leveraging his deep understanding of our business to deliver outstanding results.
Aidan has become a trusted advisor to the NZ and Global Leadership teams, and it is with great confidence that we entrust him with the role of CEO for Inspire Group - New Zealand.
Dan Tohill, Group CEO of Inspire Group, will continue to oversee the growth of other regions and businesses while maintaining an active role in sales and customer relationships, primarily in New Zealand, but also in other regions.
"On behalf of the entire Inspire Group team, I extend our heartfelt congratulations to Aidan Stoate on his well-deserved appointment as the CEO of Inspire Group - New Zealand," said Dan.
"Aidan is an empathetic, pragmatic, and highly capable leader, and we have full confidence in his ability to excel in this role. We are excited about the future of Inspire Group - New Zealand under Aidan's leadership."
Inspire Group is committed to delivering innovative learning and development solutions that empower individuals and organisations to thrive in an ever-evolving world. With Aidan Stoate at the helm of the New Zealand operations, the company is poised to continue its growth and success.
ENDS
About the author
A Marketer with over ten years' experience in the learning industry, Ben loves to use data as a driver of decisions. In his spare time, you'll find him walking his Great Dane fur baby or teaching group fitness classes at the Les Mills gym in Ōtautahi.